Participate online at Stockholm+50 Backdoor!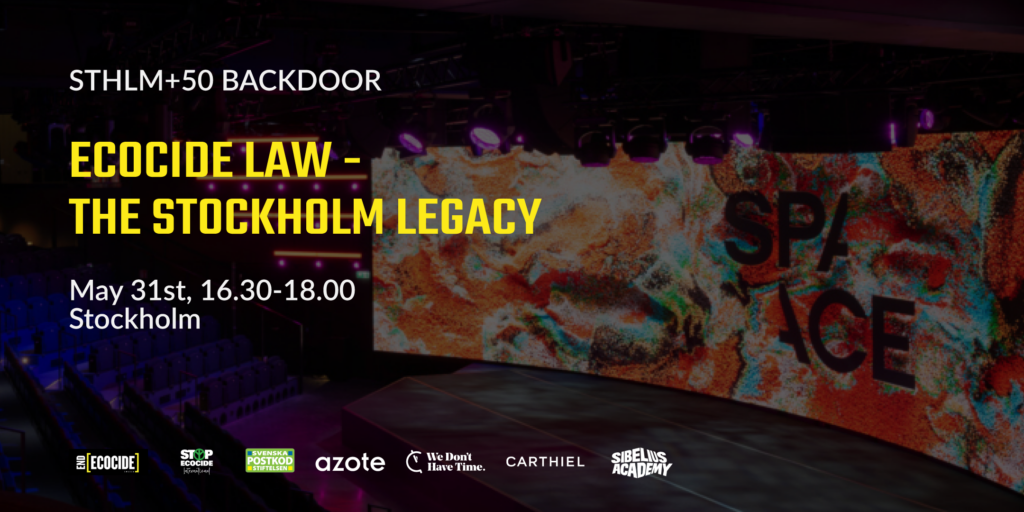 May 31st, 16.30-18 CET online

Register for free to be a part of  Stockholm+50 Backdoor! 
A legal framework to protect the Earth is urgent. Join us at Stockholm+50 Backdoor to celebrate the legacy from 1972 and to push for action for the 50 years ahead – our own legacy for a prosperous future!
Hosts: End Ecocide Sweden, We Don't Have Time, Stop Ecocide International, Azote, and the Sibelius Academy with support from The Swedish Postcode Foundation and Carthiel.